I can't believe it's been almost 21 years since I left Manhattan and moved to Rockland County, what I thought of then as "upstate". I wasn't a hundred percent sure about the idea of moving out the city, but I trusted my husband and thought, "if it's where he's from, it couldn't be that bad."
The first thing we did was enroll our daughter into Cottage Lane Elementary, the local public school. It was a welcomed change to be able to take advantage of free education, as opposed to paying out of pocket for private school. Of course now, being a home owner and no longer a tenant, I know that the education cost is built into our property taxes, but with that said, you can have multiple children in school... Have 5 if you wish! Unlike the city where you pay tuition per child, you're only paying one school tax annually and you can have as many children enrolled as you want. A HUGE win!!!
I commuted into the city for work the first 6 years of living in the lower Hudson Valley. Before my real estate career, I was an interior designer/salesperson at Roche Bobois/Maurice Villency on 35th and Madison Avenue. I walked from our home in Tappan to the bus stop on Main Street in front of historic 76th House, the oldest tavern in New York. I waited for the Coach 9A or Route 20 bus to go into the Port Authority at 42nd Street, and I walked over to my showroom from there. It was great to get a little fresh air in before spending hours indoors. Then after work, I could meet up with friends for dinner and cocktails before jumping on the bus to head back to Rockland. The bus was a great alternative to driving and eliminated the expense of parking in the city. Mass commuting gave me some time to journal, read or catch up on sleep. With a little one at home, the much needed Zzz's were definitely appreciated. I became friends with a few other commuters, whom I am still friends with to this day. *There is a Metro North Train available that goes into Grand Central Station in Tarrytown, across the Tappan Zee (now known as Mario Cuomo) bridge. If you have more time, you can also drive into New Jersey and take the ferry into the city.
The inital move up was a bit of a shock to my system. I was used to the sounds of the city... The traffic, the trains, the people, the movement. Rockland was so quiet that the sound of the crickets kept me up at night. I had my reservations about making the big jump. Leaving my network of friends and my favorite NYC haunts behind.
Starting over was a bit scary but over the years, through the kids school, commuting and getting involved with different local organizations, not only have I met a lot of new people that I love having in my life, I've been able to maintain my city friendships as well. And those who dare to venture above 125th Street, come to visit and really enjoy the change of scenery.
Rudy and I still love to go into the city for weekend adventures, but we absolutely love having our peaceful home and property to come back to. I have no desire to give that up now.
With this whole Covid-19 pandemic, I know loads of New Yorkers, like me will be looking to move out of the city. They have loved the culture, the energy, the food and fun, but now the thought of living in such a densely populated metropolitan area is just not going to be right any more. For those, I offer a free counsultaion to discuss any concerns and the whole NY/NJ moving/buying process.
Twenty plus years after making my exodus, I still consider myself a city girl... but with a deep appreciation for personal space and a love of nature. Thinking it may be time to escape New York, I can help. Call me when you are Ready to Move.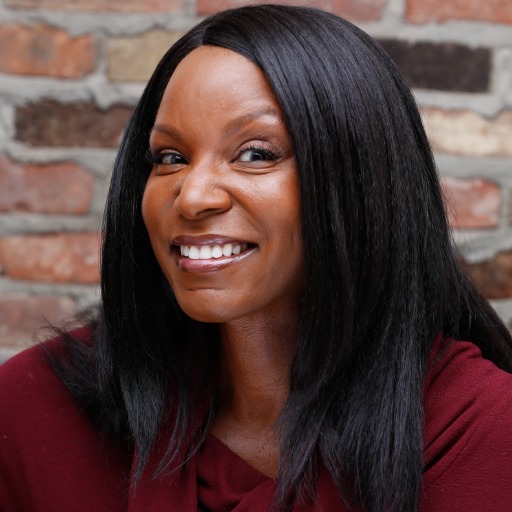 A trusted name in real estate, Kenyatta Jones-Arietta is the broker/owner and creator of R2M Realty, Inc., a full service residential and commercial real estate brokerage based in Nyack, NY. Keny....