Love can hit when you least expect it. Its been approximately 7 years now since cupid struck us for the third time. The second time ended in major heartbreak, afterwhich I vowed to never fall in love again. But as we know, sometimes love is just out of your hands.
I was helping a dear friend with her home search when she suggested we check out this Contemporary in the Stone Haven Estates Section of West Nyack. I was excited to see it with her, as this could be the one. We had been looking for a few months and this house was close to an area on the radar so we were both hopeful. But unexpectedly, after our visit it would be me wanting to hold the keys.
I can remember the day as if it were yesterday. As we walked through, I felt a connection and could literally visualize my family in the house, but it felt a little like cheating. "We're shopping for her, NOT for me." I didn't want to allow myself to fully open up to to the idea, but I couldn't stop thinking about the house after our visit.
The following morning, after giving her some time to sleep on it, I inquired about her thoughts. If she could see herself living there, I would keep my feelings in my pocket and help her get what she wanted. I would be happy for her new found love, as we moved things closer to the closing table. But it wasn't the one. There was no love connection! Our search would continue. I shared my feelings and she gave her blessing.
Now to get my husband onboard. Rudy and I had decided to stay put. We would do an extension on our Tappan home, giving us a larger kitchen, family room and a beautiful master bedroom suite. The house we had called our home for 13 years was becoming too small as our family grew. The extention would allow us more living space, but after visiting the West Nyack home together, we knew there was no turning back. It was time to move on.
Our 80+ year old Colonial could never give us the space the newer contemporary would. The rooms in the new house were all sizable with great closet space. The back of the house was all glass, giving us the natural light that we love. The living room and master bedroom suite had cathedral ceiliings with skylights giving us even more natural light. The property was 5 times the size of the property our current home, offering the nature and privacy that I longed for and the fact that the master bathroom had a sauna (I'm a sauna girl) was like the cherry on top! That was it! We were ready to love another home... but not quite. There was still the little blue house on Sterling Avenue.
5 years prior, was the second love. It was a 200 years old Colonial, with two acres of property and needed absolutely everything! It had been on the market for over a year and as soon as we began to show interest (meaning having contractors in, putting our house on the market and submitting a contingent offer) it received two other offers. Ultimately we ended up getting outbid by a contractor and my heart was shattered.
Our situation now with this new house was similar to that of the Orange County heartbreak, but this time our eyes were wide open. We knew how risky trying to Purchase a house without having yet sold our current house could be but accepted the fact that it was time for us to move regardless, so as the saying goes, "This or something better". We were extremely hopeful that "this" is what was in the cards for us.
The pursuit of the new house wasn't an easy one. Our Tappan house sold in ten days but the timing between selling our house and the sellers of our new house finding a new home of their own was a little off. It landed us in the Residence Inn for a few weeks and our belongings in storage. (Not fun). I'll save the juicy details of that adventure for another time. But we did, thankfully have the fairytale ending in Stone Haven.
Before closing on our new home, I had to see if number two, aka the Orange County Crusher still made my heart go pitter patter. I took a drive up to Central Valley with the windows down and the wind blowing my hair. I parked outside for a few minutes taking it all in and... I felt nothing. I put my sunglassees on, turned up the music and headed back to Rockland, excited to one day soon be holding the keys to my heart.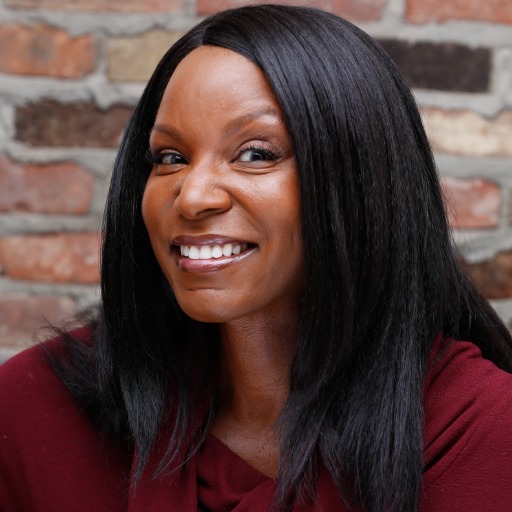 A trusted name in real estate, Kenyatta Jones-Arietta is the broker/owner and creator of R2M Realty, Inc., a full service residential and commercial real estate brokerage based in Nyack, NY. Keny....